Compared with developed countries, the gap between products and technology in China's packaging machinery industry is mainly reflected in the following aspects: From the perspective of product structure, there are only 1,300 kinds of packaging machinery in China, such as Soap Making Machine, Filling Machine, Capping Machine, Labeling Machine. Such models, with a small number of matching, lack of high precision and large-scale chemical products, can not meet the market demand. With the rapid development of China's economy and the improvement of people's quality of life, domestic demand for convenience foods such as microwave food, snack food, and frozen food. The ever-increasing number will directly drive the demand for related food packaging, which will enable the domestic food and packaging machinery industry to continue to grow for a long time.
The growth of domestic pharmaceutical and cosmetic industries have also responded to the need to increase R&D and innovation in packaging machinery and equipment in the bottle-drying machine, dryer, filling machine, capping machine, labeling machine, sleeve labeling machine, sealing machine, inkjet printer, carton packaging equipment upgrades.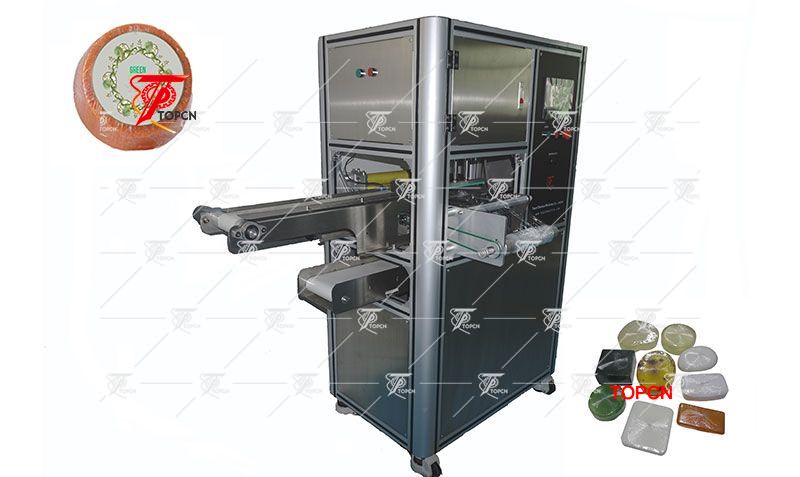 China's packaging machinery started late. After more than 20 years of development, China's packaging machinery has become one of the top ten industries in the machinery industry, providing a strong guarantee for the rapid development of China's packaging industry. Some packaging machinery has filled the domestic gap and has been able to basically To meet the needs of the domestic market, some products are also exported. Moreover, China has made great progress since its accession to the WTO. The level of packaging machinery has risen very rapidly, and the gap with the world's advanced level has gradually narrowed. As China becomes more open, China's packaging machinery will further open up the international market. However, at present, the export value of China's packaging machinery is still less than the total output value of 5. The import value is almost equal to the total output value, which is far from the developed countries.
The gap between China and foreign modern advanced packaging machinery is still very large, the most important is the technology gap. The greater the proportion of the cost of technology development in the total cost of equipment, the higher the technical content of the equipment. The technical content of domestic packaging equipment accounts for about 3 of the total equipment cost, and some even less than 0.3. Of course, very few projects can reach more than 20. Overall, the equipment level is not high, and the materials used for equipment are limited by supply. The upper level is not high. However, the current status of China's packaging industry in international peers has significantly improved, and its influence is also growing.
With the rapid development of China's packaging industry, the level of domestic packaging machinery industry is still in a low-level stage and some high-capacity packaging equipment still rely on foreign imports to meet domestic demand. This phenomenon of excessive dependence has seriously restricted the sustained and stable development of China's packaging industry, and has also made some uncompetitive packaging machinery enterprises in China in an endangered situation. Therefore, experts pointed out that the low level of development of packaging machinery will affect the rapid development of the entire packaging industry, so efforts must be made to change its backwardness.
International competitiveness of domestic packaging machinery
At present, China's export packaging machinery mainly includes beverage and liquid food filling machinery, packaging machinery, paper and cardboard processing machinery, paper aluminum-plastic composite flexible packaging machinery, various window packaging, label packaging machinery, manufacturing packaging boxes, barrel manufacturing machinery, and resistance welding machines. Food and packaging machinery export areas have spread throughout Southeast Asia, the Middle East, South America, Africa, Europe, and other places. Among them, the Asian region accounts for 35-40% of the total export volume, the European market accounts for about 30% of the total export volume, the Middle East and Southeast Asia are traditional export markets and the African and South American markets are emerging markets that have been newly developed in recent years. In general, China's food and packaging machinery is very suitable for the technical level and economic conditions of developing countries and regions, and the future prospects for export to these countries and regions are broad.
China's packaging machinery export price advantage is obvious
China's food and packaging machinery technology is moderate, cheap and good, with obvious price advantages. An automatic filling and packaging machine produced by China can pump a vacuum without a vacuum chamber. China's food and packaging machinery exports, while continuing to maintain price advantage, should increase the export share of large-scale complete sets of equipment and high-tech products, and strive to seize the technical commanding heights.
We can provide high-quality Soap Making Machine, Filling Machine, Capping Machine, Labeling Machine, any needs welcome to contact us.