Soaps are popular among people. Sopas are an important tool in our daily life. "The soap is given to others, in fact, it is a kind of personal care." The gift is not excessively expensive, but it should be exquisite and practical, and can also, express the blessings of the giver. To this end, each soap packaging paper the tube also quietly hides a careful thought: a "friends like soap" fragrance card, printed with a variety of positive energy blessings on the front, the opposite side of the white space allows the giver to hand-written greetings to friends and family and the card with the aroma can be used as a bookmark. We know that a a good soap is made of high-quality materials and a high-quality soap making machine and soap cutting machine.
From the interior of the packaging paper design to the overall appearance, the design team is pursuing the concept of 'sea style, exquisiteness', so that the bee flower golden sandalwood soap can be felt in the hands. Bringing it home and giving it to friends is a classic scent and a hundred-year memory that will be conveyed to Shanghai, and will convey the historical story and cultural heritage of Shanghai, attracting people to explore and understand more about Shanghai.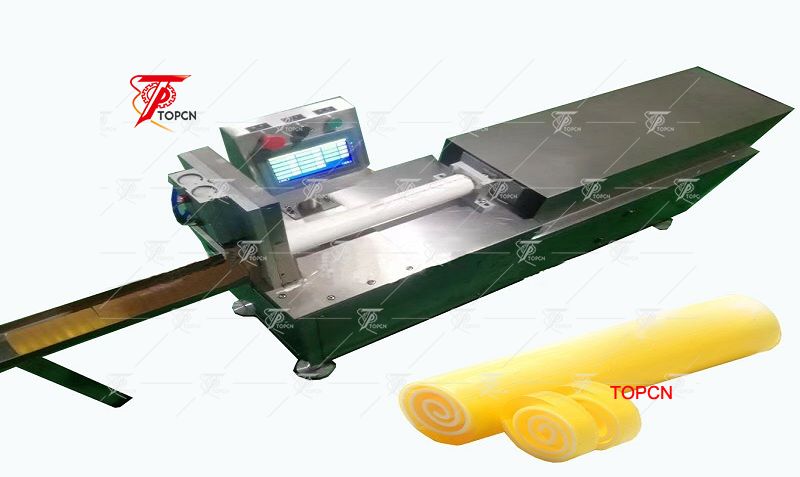 SQUARE TUBE FORMING SOAP CUTTING MACHINE
The bee flower golden sandalwood soap series can also be extended in the future and developed more green tea, cherry blossoms and other flavors for serial production. "We strictly control the quality of the products, the modeling, and packaging of the soap. And the appearance will be more innovative. Because the plasticity of the soap is very strong, we are very confident."

At the beginning of 2019, Shanghai Soap Co., Ltd. held a "brand festival" to launch 55 new products in one breath, from baby laundry soap to female beauty soap, which involved various clean scenes of daily life, and bee flower golden sandalwood soap was also among them. This year, Shanghai Soap will continue to introduce new brands and new products in the direction of handmade soap and pet washing products.
In the future, Shanghai Soap will hold a new product launch every year. It also plans to find new and cross-border cooperation to create a richer fragrance, so that more young people can understand the new Chinese products launched by Shanghai Soap. As a local brand that has been rooted in Shanghai for 97 years, Shanghai Soap has not stopped the pace of innovation while inheriting the spirit of "ingenuity and soap making". The century-old soap is like the portrayal of Shanghai's character – open, innovative and inclusive.
We can provide the machines for soap, such as Soap Making Machine, Soap Stamping Machine, Soap Cutting Machine. Any questions pls feel free to contact us.