Toilet Laundry Soap Bar Finishing Line
Application
Description
Products Parameters
Video
Package&Shipping
FAQ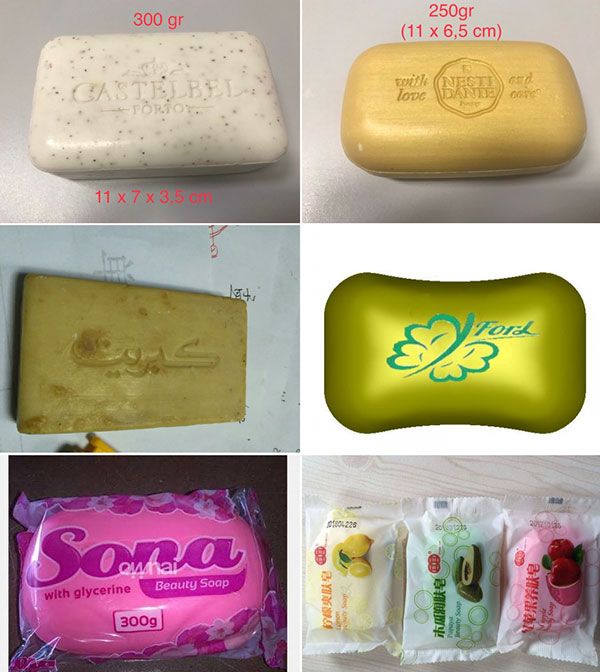 This equipment is used to combine, exhause, and squeeze the soap grain, after the processing have been finished, then send to the mould machine to make soap bars.
Topcn 200-500 Batch Soap Making Machine Steps :
1: put the soap tablets or soap tablets into the mixer, start the mixer, and then put the flavor, pigment, other accessories, preservatives, etc. evenly, open the material valve, put the material into the silo, wait Mixer.
2: start the first conveyor and the first three-roll mill, and then open the silo valve, let the material into the conveyor to the grinding machine grinding.
3: Start the second and third conveyors and the second three-roll mill.
4: Wait for the material into the double vacuum after the machine, confirmed that continuous production, start the first screw, start the second screw after the material.
5: Wait for the article. Start the printer and the fourth conveyor to confirm the print speedand the same speed, the good soap loading, soap head and poor access to the conveyor back into the machine.
Name
Qty
Technology parameter
Model: 70 mixer
1
Mixing various raw materials for producing soap and transparent
soap thoroughly and evenly, to refine neat soap, and completely
mix various auxiliary materials and additives and flavors into neat
soap to reach the recipe requirements.
Capacity:70kg/batch
Soap Fined machine
1
Capacity:1000kg/h
Motor:15Kw
Size:2600*1200*1700
Weight:1100Kw
S260 three roller mill
1
Roller diameter:260mm
Working face length:695mm
Power:7.5kw
Dimension:1650*1350*1100mm
Weight:2300kg
C245double vacuum plodder machine
1
Capacity:500-800kg/h
Powder:7.5kw/15kw
Dimensions:4000*1000*2450mm
Weight:2570kg
Soap printer
1
Capacity:60-120pcs/min
Power:2.2Kw
Weight:1000kg
Dimension:1450*800*1100mm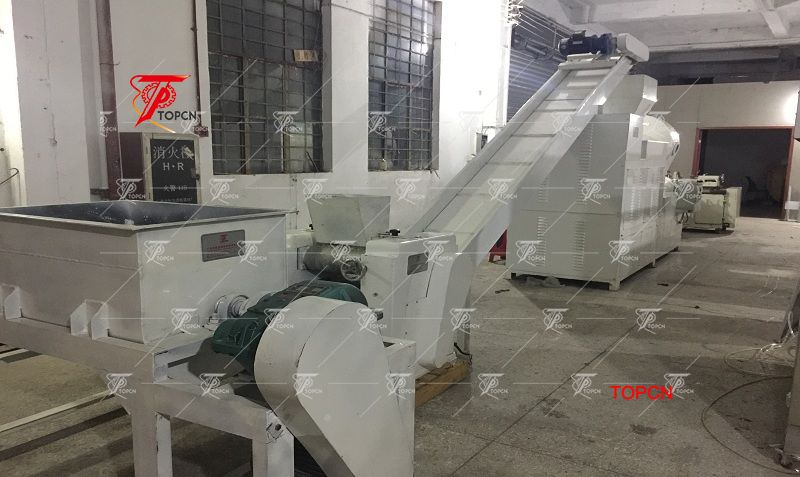 Toilet Laundry Soap Bar Finishing Line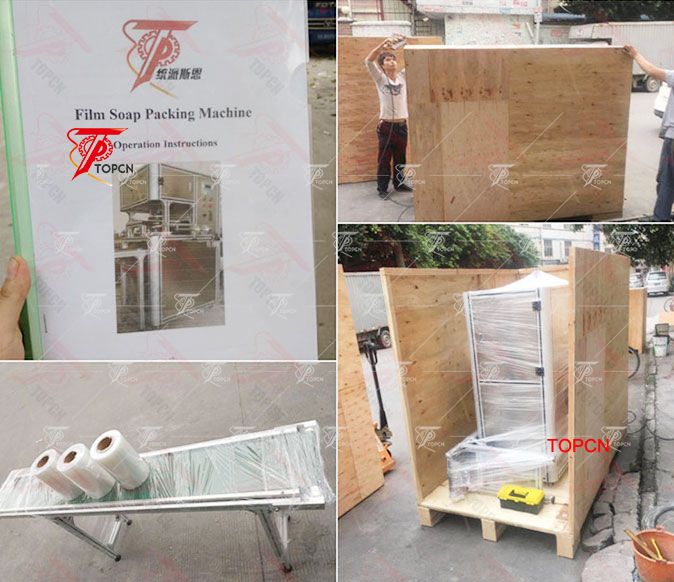 1. DELIVERY LEAD TIME:
7-10 WORKING DAYS FOR THE SEMI AUTOMATIC MACHINE AFTER RECEIVED DEPOSIT
2. TERMS OF PAYMENT
BY 40% IN ANVANCED, THE BALANCE 60% BY T/T BEFORE SHIPMENT
3. PRICE VALID UNTIL
30 DAYS.
4. PACKING: WOODEN WITH STRONG SEAWORTHY PACKING SUITABLE FOR EXPORT
5. PORT OF SHIPMENT
GUANGZHOU or SHENZHEN PORT
1, Q: Soap industry production process?
A, Basically, the soap production need 2steps:
a, using all kinds of oil&fast as material to produce semi-finished soap noodle;
b, using seme-product soap noodle to produce end bar soap.
2, Q: What are the kinds of the soaps?
A: For convenience, we separate the soap into two kinds, toilet soap for washing hand&taking bath, herbal soap, hotel soap, antiseptic soap are included;
The second kind is laundry soap for washing clothes, etc.
3, Q: What kind of oil is suitable for soap production?
A: All kinds of vegetable oil and animal fats are usable, palm oil, cottonseed oil, tallow oil, coconut oil, sunflower oil, etc.
4, Q: What is the floor of the workshop size?
A: For oil line: 35*7m with height 7m;
For soap noodle line: 25*3m with height 4m.
5, Q: What is the formula?
A: Raw material is oil, caustic soda and salt; semi-product is soap noodle, perfume, and color.
Accurate formula based on your local market's request is available after confirmation of order.
6, Q: How about the Engineer and technique support?
A: 1, We would send engineer overseas for machine installation, staff training, and production test running, till your own staff can operate the machine well and product out qualified soaps.
2, During the lifespan of our machines, we should give consistent technique support and service, and we are the pleasure to be in service of you.(24hours online)